通常価格
$129.90 USD
セール価格
$64.90 USD
単価
あたり
セール
売り切れ
Share


In order to facilitate reading for middle-aged and elderly people, we upgraded the 1.14-inch screen of v19 to a 1.47-inch large screen, making reading more efficient.

Get real about your sleep habits for health. It has improved the lack of v19 that can only monitor sleep at night, and upgraded the ability to monitor sleep throughout the day, so that people who are used to sleeping during the day can also monitor sleep. 
Better sleep can power your days. utomatically and silently monitor your sleep status and sleep patterns. Track your time in light and deep sleep to better understand your sleep quality each night.
Take care of your heart with accurate ECG monitoring and keep an eye out for possible atrial fibrillation, a common form of irregular heartbeat. V19pro EKG monitor is equipped with sensors that provide accurate measurements and precise readings. Sensor detects vital signs more accurately than other heart monitors.
  Hold your finger on the sensor for 30 seconds and see results instantly on the app . Keep abreast of your heart condition and provide professional heart-shaped curves.  Give you a smooth and comfortable mood anytime, anywhere.
12:00-7:00 Automatically monitor Sp-O2 blood oxygen value. 
Steps: Just turn on the "Scientific Sleep" functions in the H band app. It is suitable for a variety of people, such as the elderly, people with high cold and hypoxia, and people who snore. 
High-definition custom color screen gives you a better visual experience. With brightness adjustment, it is easier to read clearly even in sunlight.
According to multi-dimensional indicators such as physical activity, heart rate, sleep breathing changes at night, and heart load monitoring and analysis, low blood oxygen vibration wakes up, reminds snorers to adjust their sleeping positions, effectively improves sleep, and avoids the risk of suffocation.
24-hour automatic heart-rate monitoring in the MorePro app adopts the most advanced sensor to detect real-time heart rate. Combine with PPG, Monitoring your real-time heart rate, heart rate variability, QT interval. record your H-R changes throughout the day and monitor your data anytime, anywhere to keep you fit. Set heart-rate cap reminder in the app, the smart tracker will vibrate if the heartbeat is abnormally high.
24 hour automatic blood pressure monitoring and automatic upload of data to "H Band"APP every five minutes.

Adopting advanced sensors, the watch can detect your blood pressure while recording the data in its companion app H Bank( Please scan the QR code in the manual to download the app), which helps you know body changes better. NOTE the data cannot be used as a medical-grade test.
Say goodbye to the trouble of looking up your phone to check the weather when you wake up, just lift your wrist to check the watch, and the weather is clear at a glance.
Incoming calls and text notifications. Don't worry about missing any important messages from social apps.
The MorePro V19 bracelet is based on the 5ATM waterproof standard and can be used for daily cold showers, sweat, hand washing, etc.
Prohibited: use in hot water bathing, diving, and other scenes.
When you exercise outdoors,  simply connect your phone's GPS and you'll be able to see the status and route in real-time. Simply press the sensitive button to track your real-time heart rate, steps, distance, calories burning when doing excises. Easy to get your goals.

 All Features 
ECG monitoring
24/7 Heart rate monitoring
HR reminder
24/7 Blood pressure monitoring
Blood Oxygen Monitoring
24/7 Sleep Monitoring

(update)

Female reminder
Scientific

 

Sleep Monitoring
3ATM Waterproof

(update)

20 Sports modes
Daily activity tracking(steps, distance, and calories burned)
Call, text & app notifications &Store information
Remote Camera
Brightness Adjustment
Sedentary reminder
Countdown & stopwatch
Alarms
Light up the screen by rotating your wrist
Do not disturb
Find Device
Find Phone
Lock Screen
Save Power
Family Account Mode
Imperial & Metric Settings

Light up the screen by rotating your wrist
PRODUCT PARAMETERS
Model

V19Pro

Screen Size

1.47'' (update)

Product weight

2.1oz(28g)

Batteries

1 Lithium-ion battery is required. (included)

Waterproof level

3ATM 

(update)

APP requirements

IOS 9.0/Android 4.4 or above and Bluetooth 4.0 or later

Battery life

3-7 days
Charging time

About 1-2 hours

Charging method

Magnetic charging


Packing List

Watch body (including standard strap) / Charging base / Instruction manual

13 languages

Chinese, Traditional Chinese, English, Japanese, Korean, German, Russian, Spanish, Italian, French, Portuguese, Swedish, Turkey


package list
1*V19PRO fitness bracelet

1*V19PRO Charger

1*V19PRO User Manual
Do not like HM19?
Function ranking guide of various models of watches
, find out the most suitable watch for you
詳細を表示する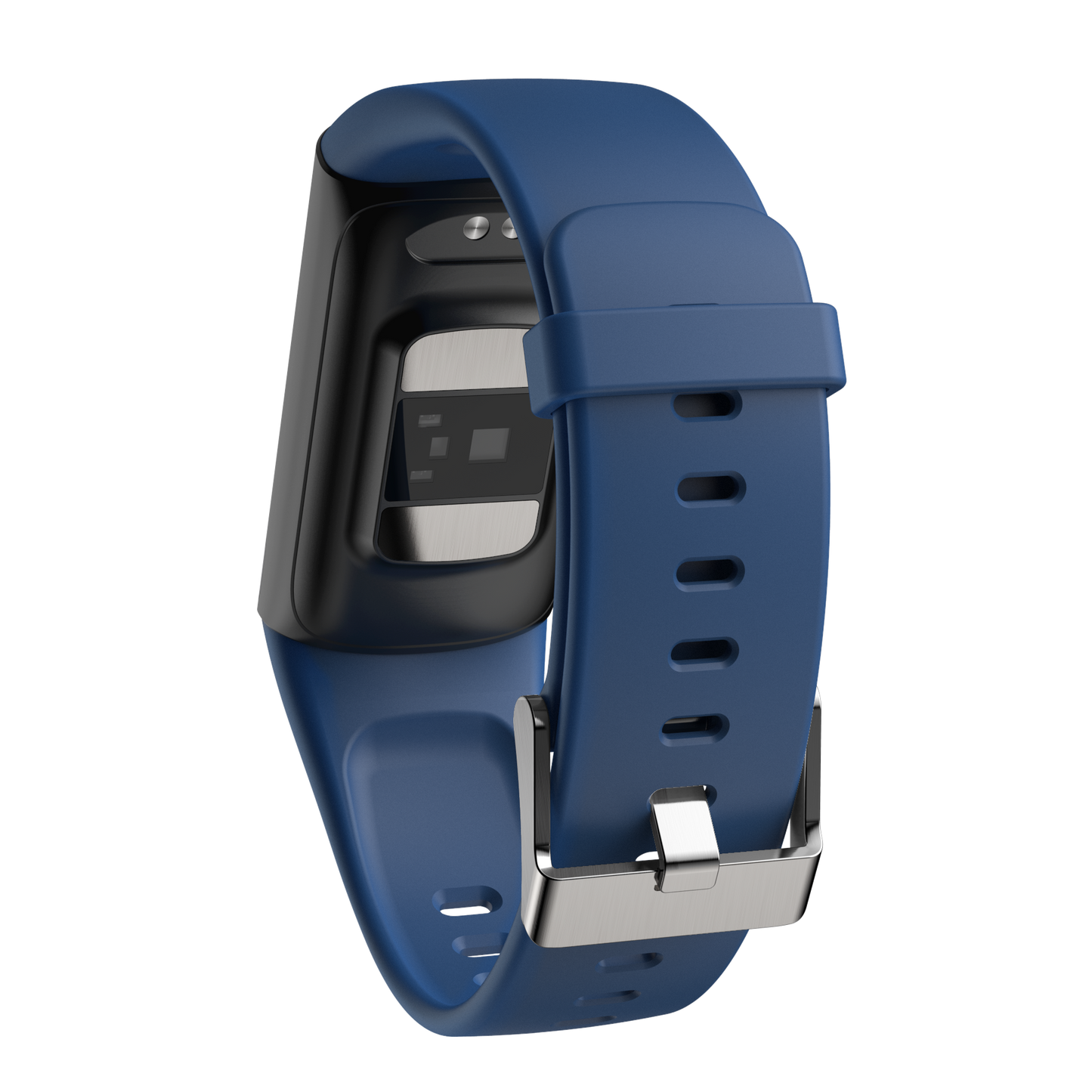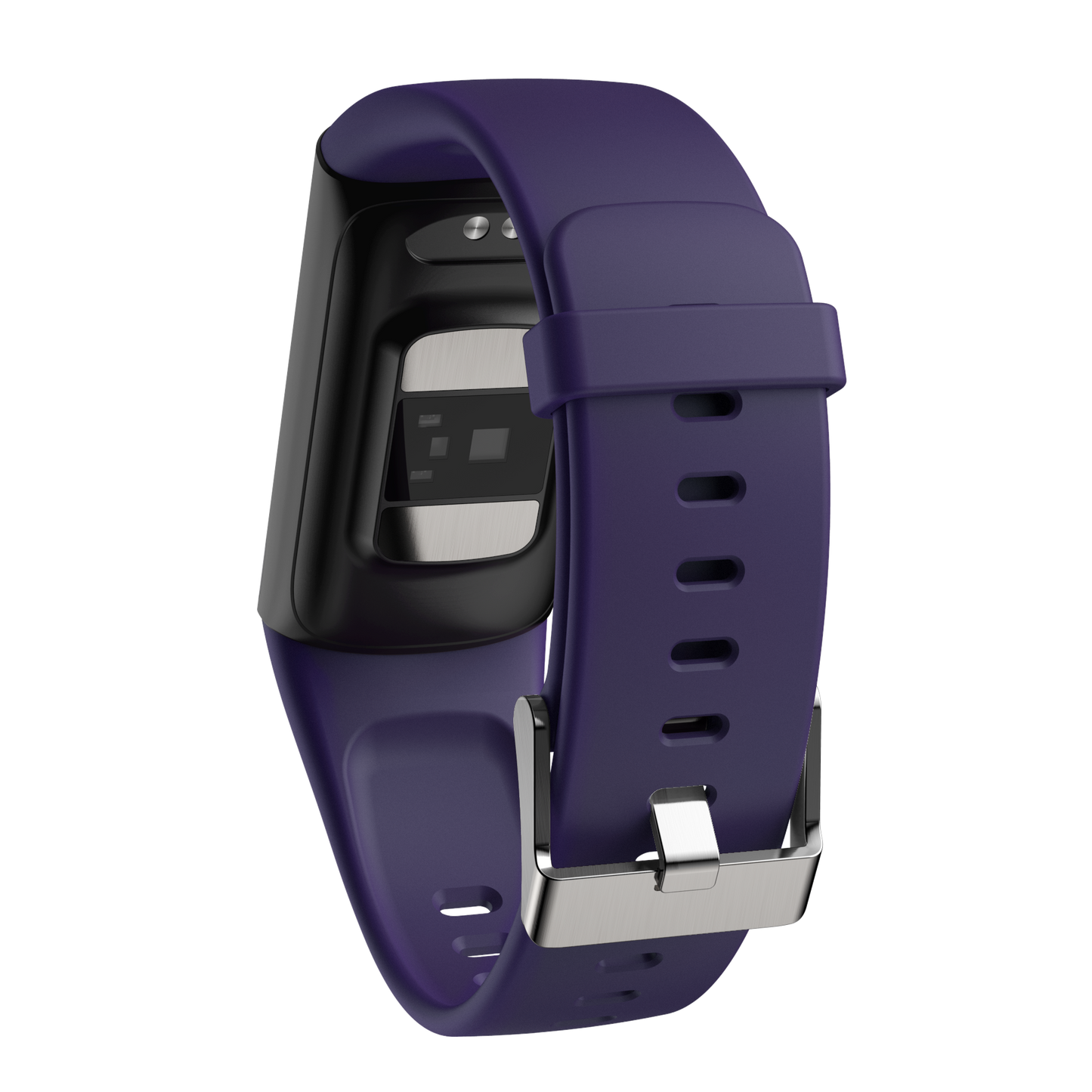 Great Tracker
I have had a series of different fitness trackers, to include other models of Morepro. This is, by far, the best one I've found. It gives me all the data I have been looking for. I especially like the charger. I have ruined more than one tracker because the contacts break off. Keep up the good work!
Good after-sales service
Very friendly after-sales service, when my V19pro couldn't start, Mopro immediately reissued the product to me.
The EKG is good
These watch has great features and is relatively accurate.....most of the time. In their defence measuring these health parameters has got to be difficult. And when I am sitting it's perfect. The display options are the best. It has an awesome app for tracking info. I wish it had a weight graph tracking feature. The problem is when you are running or walking hard features get iffy. I am going to start bringing a pulse oxcimeter on my workouts. The pulse goes way low by like 30 BPI and bounces. The oximeter and body temperature both quit working when pushing my heart. The Blood Pressure always works. The EKG is good. Once I slow down everything works. I would buy this watch again. It's packed with features and works better than any I have had in the past. I get the temperature and oximeter struggling at high pulse rates. It would be nice if the pulse worked while exercising. Other units did work but had all kinds of other problems. Like I said best health watch of the 4 I have owned.
recommend it!
I bought this for my mother she already has known afib but had been having some other odd heart issues lately. The very day it came in the mail, she had a very bad night, nearly having to go to ER. I pulled out this device and got a reading, I goofed the first time and had her use her right leg (you need to use your left leg or angle while holding it to get the 6L read). The 2nd try it got the reading. You can pay a few bucks (think its around $20 if I remember right) to have one of their cardio people read it, which I did, we got a report within a few hrs. Shortly afterwards she got so afraid of how she was feeling, we went to ER. HERE IS THE IMPORTANT PART....MUST READ! When we entered the ER, I showed the ER doctor the readout from the V19PRO moble. She laughed and said it wasn't readable, and that it didn't give her any info. Due to mom's symptoms tho, she was admitted to the hospital. A CARDIOLOGIST later came into moms hospital room, after my experience with the ER doc I was hesitant to show him, but I decided to go ahead and show him the readout. HE SAID IT WAS VERY ACCURATE AND WAS ABLE TO DIAGNOSE HER RIGHT THERE AND THEN WITH THE CONDITION SHE HAD (which thankfully wasn't a serious one). He was so impressed with the readout he said he was going to recommend it to his patients. He had me email the readout and had it printed to put in her medical chart. The next day follow up cardiologist visited the room, the also stated the readout helped alot.
Love V19Pro
I first had a V19 I liked but it was lacking. I got the V19Pro and love it, especially sleep, blood oxygen and heart rate functions